Quality sleep is essential to a healthy, energized, and fresh mind and body. One of the biggest problems that deprive one of quality sleep is snoring. Not just it hinders one from sleeping well, it also causes considerable nuisance for the sleeping partner.
The electronic anti snoring device, for example, eXciteOSA came to the rescue of people suffering from this sleep disorder and their sleeping partners. When a person sleeps, the back of his throat relaxes making the airway narrow.
This causes vibration when a person inhales and exhales, which we hear as snoring. These work by keeping this airway or the tunnels that lead to it, open.
Do Anti Snoring Electronic Devices Really Work?
These devices can help subside heavy snoring to a great level. However, even the best anti snoring device alone cannot be relied upon to eliminate snoring completely. You need to adopt a healthier lifestyle for an uninterrupted and peaceful night of sleep.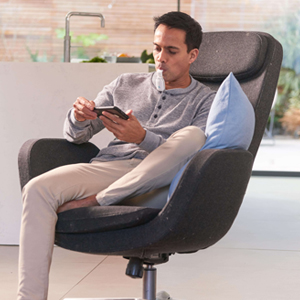 Thirty minutes of daily physical activity, avoiding alcohol, and smoking especially before bedtime are some ways, along with taking anti snore devices to control snoring. Moreover, some people snore because of chronic allergies.
Seeing an allergy specialist to cure the root cause, that is allergy will also help ease the airway and control snoring.
Snoring Device that Works:
What is the best anti snoring device for you? It is not easy to answer as to what is the best anti snore device. It depends on what kind of device you prefer. There are various kinds of snoring devices that work by different methods to control snoring.
The seriousness of the problem, as well as personal preference, determines to which snoring device works best for one for a particular person.
Some devices force people to sleep on their sides. These devices come with straps and pillows that make sleeping on the back highly uncomfortable. Some people agree that the best anti snoring device works by gently poking or nudging the sleeper to stop them from snoring. Some devices also come in the form of wristbands that send electric shock when the person snores.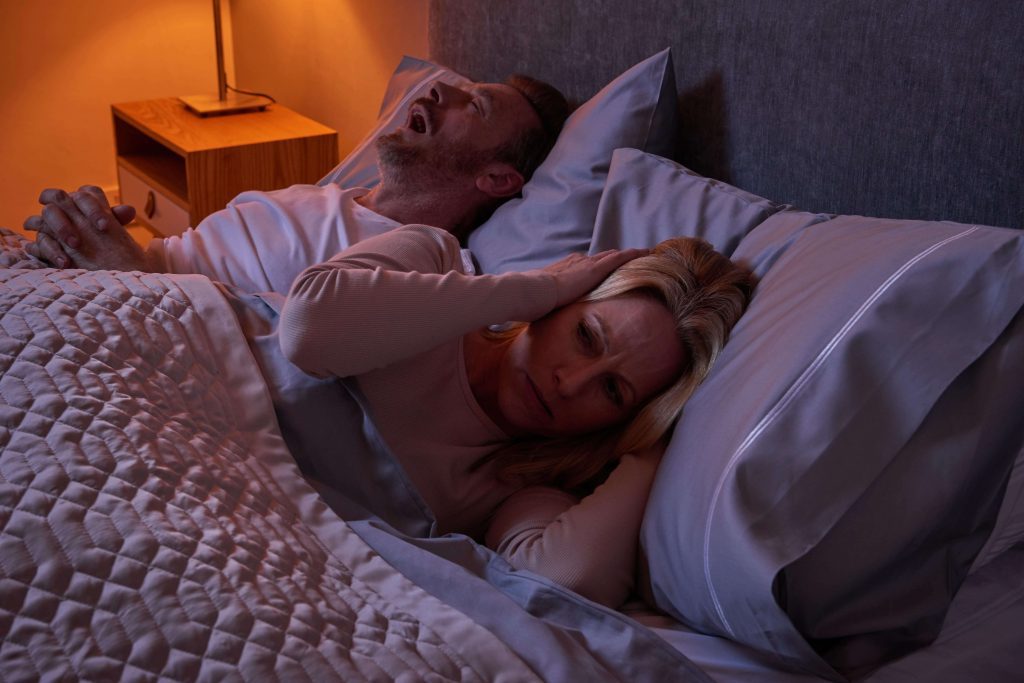 The top rated anti snoring device also works by repositioning the jaw with the help of chin straps to open up the airway. These mouthpieces, also known as Mandibular advancement devices (MAD) have an upper and lower case that fits around the mouth. They move the jaw forward to widen the airway.
There are two kinds of MADs. The "boil and bite" MAD works by providing a tight fit around the dental impression that is created by biting onto the mouthpiece after boiling it. The other kind of MAD is more customized as it is manufactured after taking a customer's dental impression.
Tongue Retaining Device (TRD)
Another variety of snoring devices is known as the tongue retaining device (TRD). Anti snoring device for tongue works by retaining the tongue to its position and preventing it from falling to the back of the throat.
Sometimes when a person falls asleep, the muscles in the throat relax to the extent that they let the tongue fall back in the mouth. TRD prevent this by keeping the tongue in place.
Do anti snore devices help sleep apnea? Well, some of them do. However, there are other devices such as the CPAP to treat severe snoring issues. Considering anti snore device vs CPAP, CPAP is more effective. However, it is recommended for obstructive sleep apnea patients, which is a condition more critical than mild snoring.
Best Anti Snoring Device 2022:
So which anti snoring device works the best? If you are still wondering that what's the best anti snoring device, leave it to the experts to answer this question so that you make the most informed and accurate decision to help improve your life quality.
eXciteOSA ranks as the most effective anti snoring device around. It is a clinically proven daytime therapy to treat snoring and sleep apnea. It has been endorsed by leading health professionals to bring significant results in alleviate snoring and sleep apnea.
The best thing about anti snoring electronic device, eXciteOSA is that you can easily make it a part of your routine life without any disturbance. While working in the office, at home, at the gym, or anywhere else, you can position the device onto your tongue and improve your sleep quality. EXciteOSA is very lightweight so that you can carry it anywhere with you.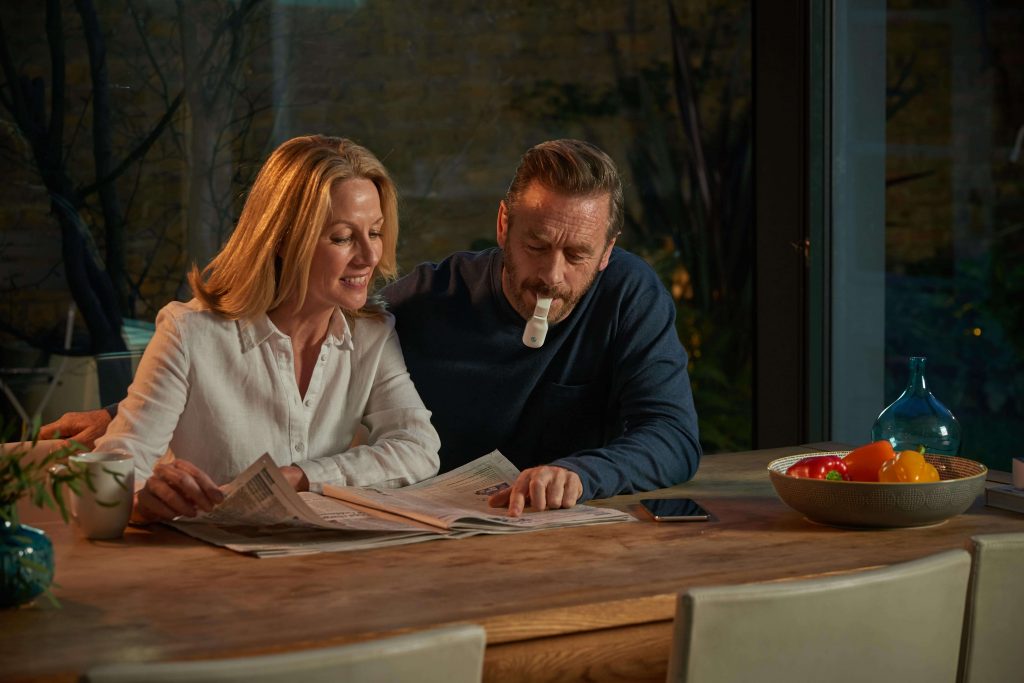 Anti snoring device for mouth causes inconvenience or pain associated with the stiffness of jaws, drooling, or anything else. It is especially good for those who wear braces or dentures as it does not interfere with their mechanism. Being a daytime therapy, you do not have to worry about putting it on while sleeping.
What is the most effective snoring device? It is the one that lets you see the result. EXciteOSA is that it comes with an app to ensure you get the most effective results out f the device. You can monitor performance using the eXciteOSA app and track the results. Share your data stored on the app with the doctor for better guidance and effective treatment.
Now that you know which anti snore devices work, get eXciteOSA from MaxcareHc.com to free yourself from the misery of painful sleep.
Wondering where can I buy anti snoring devices or how can I get the best anti snoring device near me?
Check exciteOSA out anti snoring device, buy exciteOSA online, and enjoy peaceful sleep.