About Somnics Health
Our mission– to satisfy the unmet needs of patients and physicians. Targeting deficiencies in the Obstructive Sleep Apnea (OSA) therapies market, we provide patient-centered and user-friendly solutions for comfortable and restful sleep therapy .
Our vision- to give patients the quality of life they deserve with a simple, comfortable and motivating way to treat OSA night after night- wherever they may sleep.
iNAP FDA-cleared in May 2020
Established corporate office in Redwood City, CA in October 2020
Received CA Home Medical Device Retail License in February 2021
As of Q4.2022, 1000 patients using or have tried iNAP
Combining direct-to-consumer and B2B2C approaches, leveraging social media advertising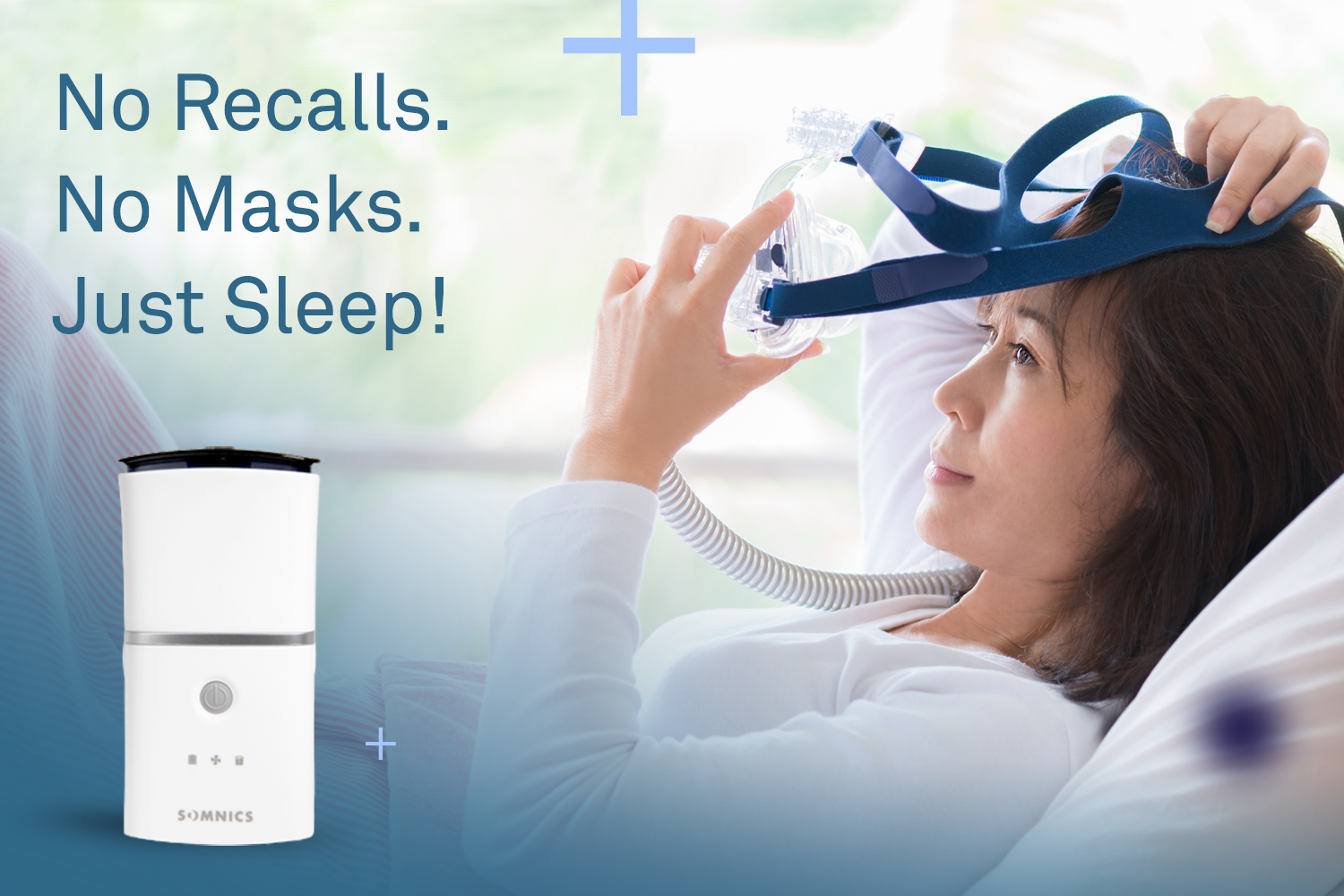 iNAP® Sleep Therapy System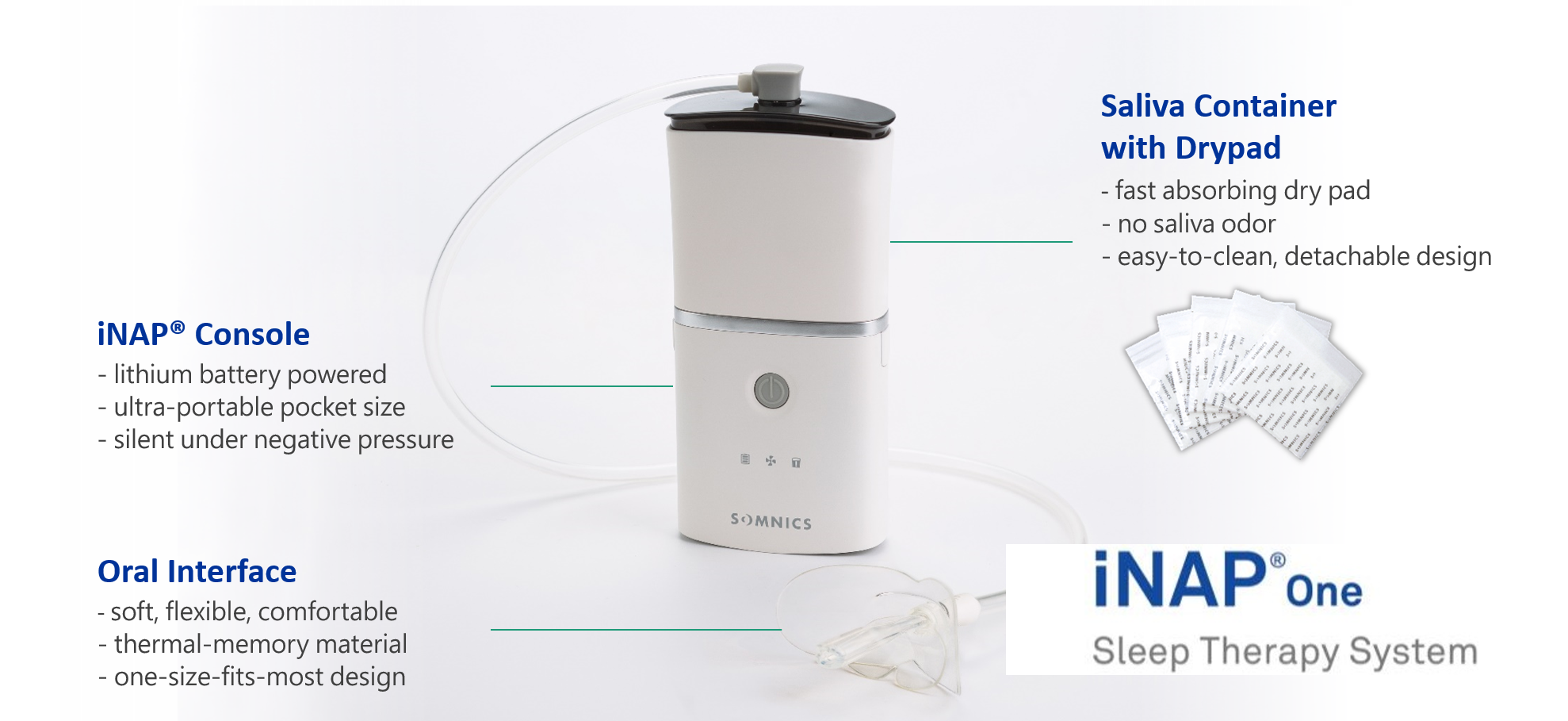 Small, cell-phone size
Discreet
Quiet
Battery-powered
Comfortable and flexible oral interface
Natural nasal breathing
For all severities of OSA- mild, moderate and severe
No mask or headgear
Portable
Pressure adjustable (off-label) by Rx only.
No humidification needed
Clinically proven
Who is an iNAP Candidate?
Adults 21 +
No Central Sleep Ap
Able to breathe well through their nose at night
Must not have major issues with teeth, gums, bite, tongue or jaw
Motivated to make iNAP work!
Snoring is not their main symptom to resolve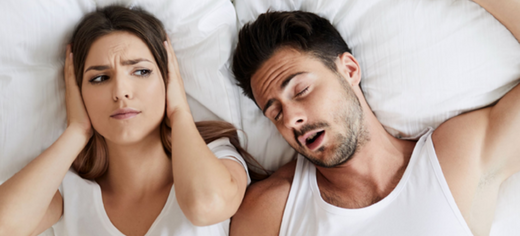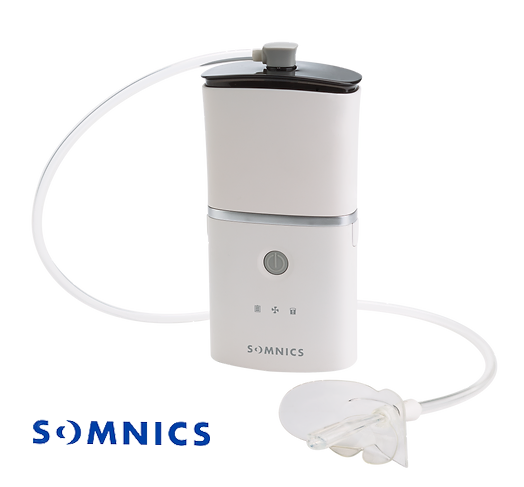 Limitations of iNAP treatment
Soft tissue removal surgery patients (UPPP) won't get a stable vacuum
Severe nasal congestion
Extra oral tissue and fat need deeper negative pressure
Hypoglossal nerve stimulator (Inspire©) patients. (But iNAP could be a pre-assessment to evaluate the treatment outcome of HGNS)